In 3Q21, UNVR still booked lower revenue and net profit. The Food and Refreshment were able to grow, but could not support UNVR's overall performance. In the future, the company plans to expand its business portfolio into the premium segment.
We recommend BUY for UNVR, with a target price of IDR5,800/share, which was based on P/E 2022F target of 32.8x. Main risks to our recommendation are the increasing prices of commodities, depreciating IDR exchange rates, and ongoing Covid-19 pandemic.
Performance Highlight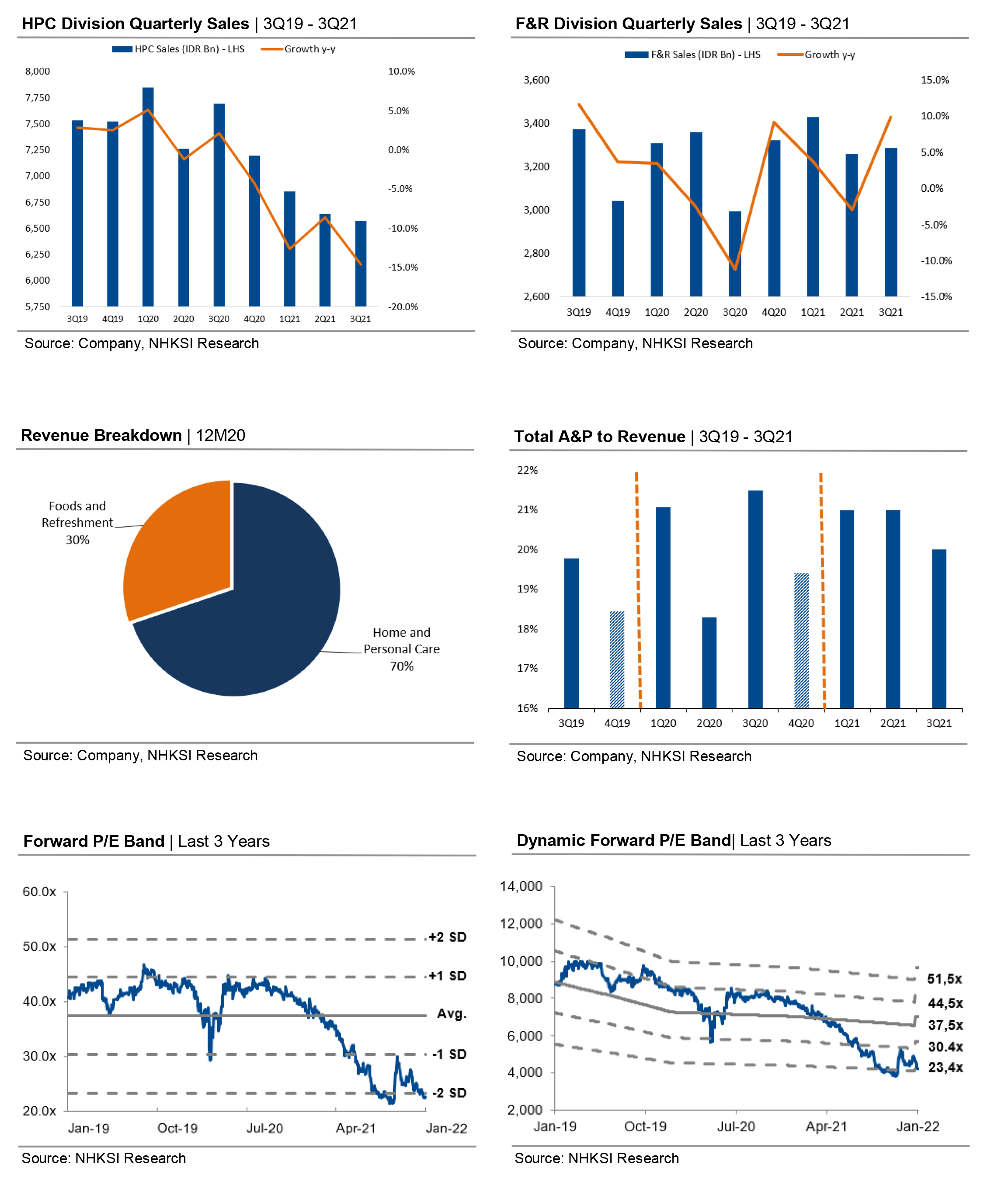 Download full report HERE.